The Bookmark of Demise Project (終焉ノ栞プロジェクト Shuuen no Shiori Purojekuto) is a song series created by 150-P (One Half-P). Most of the song stories are based off of Japanese children's games and urban legends and were all sung by Vocaloid IA with the exception of Common Heroes.
With the release of the Shuuen -Re:write- album, most of the songs have been blocked/deleted on most public sites, with the exception of Hide and Seek of Isolation, the first song of the series.
Plot
Shuuen no Shiori is a VOCALOID song series by 150-P and Suzumu. The stories are based off of Japanese children's games and urban legends such as one-man hide and seek, doppelgangers, mearry's phone and monkey paw. On the normal, unchanging campus, it suddenly occurred; A murder case where a body was cut open, right into two. On the other side of the unsolved case, the rumor-loving high school students became involved in a certain ritual. From the extremely popular songs on Nico Nico Douga, begins the Project. What is the "Bookmark of Demise"? Who is the traitor? What will the conclusion to this story be? So, can you solve this mystery?
Manga
The manga adaptation for the Bookmark of Demise Project started on December 15, 2012 and is published monthly in the Japanese magazine Comic Gene. The story is written by Suzumu and illustrated by Amino Yuki.
Novel
A novel for the series was announced and set to be released on February 25, 2013.[1] Two more novels followed.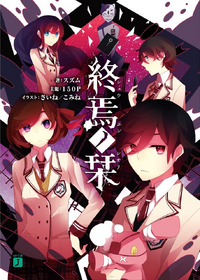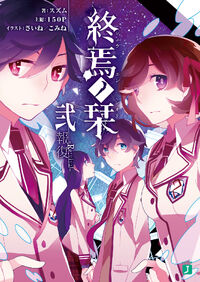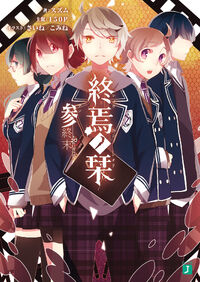 Websites
References